Thur 20.00 – 21.45 via Zoom 
Held bi-monthly near the New & the Full Moon (dates might change)
£20 
Miracles started happening for me when I made space in my life for me
Space to tune into myself, space to listen to what my heart had to say, space to dream and vision a better way to be.
When I attended my first women's circle I wasn't sure what to expect or whether it would be right for me but something inside knew it was exactly what I needed. The experience of that circle changed my life. I met so many women from all different walks of life, different backgrounds and ages and cultures. We came together, we connected, we talked, listened, laughed, cried, danced, sang, shared. We expanded, we changed, we transformed.
Journeying with women in this way gave me incredible strength & support, connected me to my power and created magic.
When women come together in this way miracles happen. I've been holding my own Sister Circle called Halo for over a year now.
Holding sacred space for magic to unfold is an honour. I'm so happy and forever grateful that I said yes to that circle, yes to creating space for me. Will you?
Come join us for an inspiring, uplifting evening of connection. Be seen, be heard, be held, be supported, be nourished, be you.
The Halo Sister Circle is a bi-monthly social event where we come together to eat, heal, dance, meditate, share, connect and nourish each other. We honour and align with the cycles of the moon and meet on a Thursday or Friday evening near the new or the full moon.
Prepare to laugh, to share, to be seen, to be supported, to be inspired in a safe sacred space.
Believe me when I say the power of these groups is incredible. 
Please feel free to bring your mother, daughter, sister, friend or neighbour and bring your favourite journal.
We work with a different theme each month and there will be Oracle cards, coaching, guided visualisations & meditation.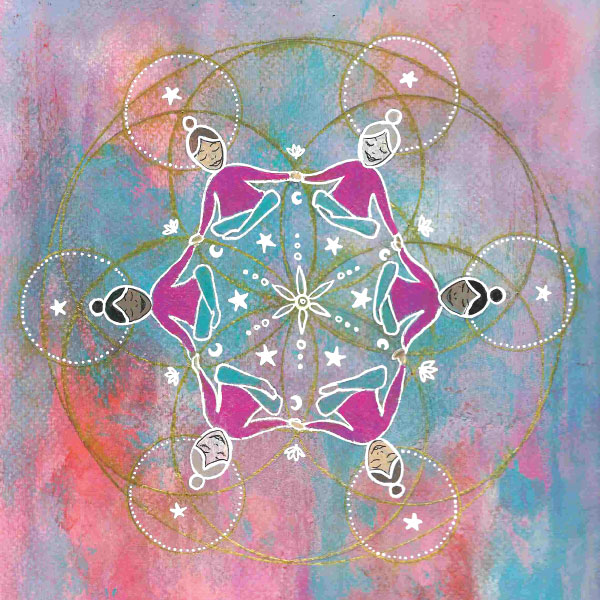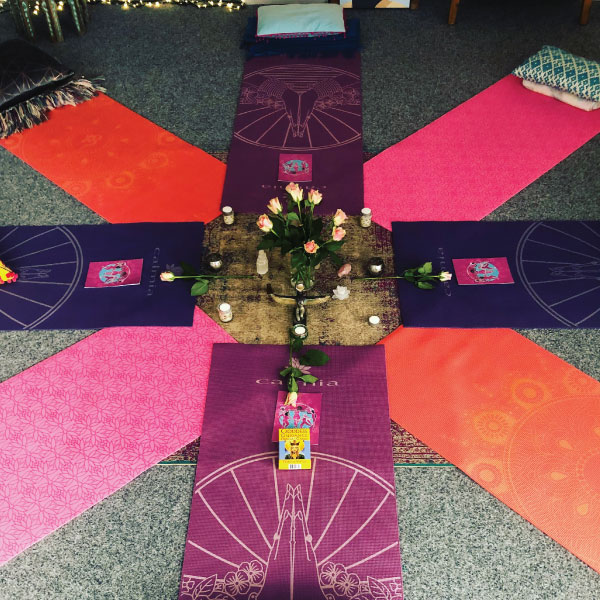 Benefits of our Halo Sister Circles:
Take much needed time out for yourself 

Connect with like-minded women, your new soul tribe

Experience the true support of sisterhood

Re-align yourself with the cycles of the moon 

Regulate your mind body & soul 

Release old emotions 

Manifest your hearts desires 
But don't just take our word for it, here's what some of our attendees have said about our Halo Sister Circles:
Jo holds the most beautiful safe sacred space for us all to really just be, to be witnessed, to be seen, to be heard and to fully blossom.
The sister circles are like this magical space, where you can take time out of your busy schedule to be in the company of other women, on a much deeper level than you normally would with strangers.
It is here that you realise how similar we really all are and how we can all listen, hold and support each other through all of lives ups and downs.