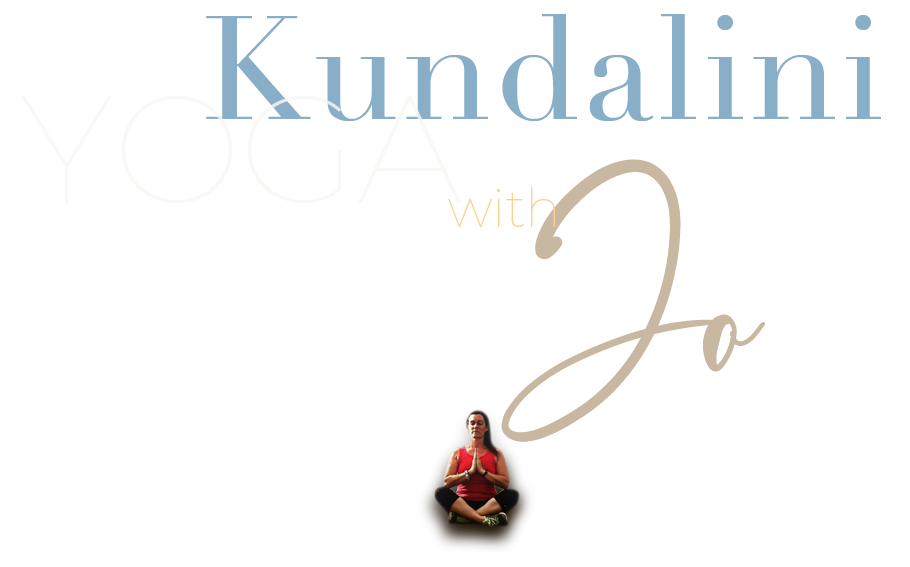 18.15 - 19.30
Stanley Studio Members only & Online Zoom
10.00  - 11.15: Stanley Studio Members only & Zoom  
19.15 - 20.15: Outwood Memorial Hall  
18.15 - 19.30
Stanley Studio Members only & Zoom 
* Limited physical spaces available.
Membership Options
Monthly Packages

Silver £25
Online Zoom Package - unlimited access to 3 live classes per week and replay to keep

Silver £25
One physical class a week plus unlimited Zoom access and replay
* Limited in person spaces available. Priority for physical spaces given to membership & block bookings.


Kundalini Yoga is for everybody, all shapes, sizes, ages and abilities
It is a potent, fast acting technology that works not just on the physical level, but also on the mental and emotional levels of wellbeing.
Kundalini yoga as taught by Yogi Bhajan helped me recover from severe back pain, burn out and break down.
Wonder if it's for you? Talk to me on 07427 197792 or email me hello@jostevensoncreative.co.uk
Kundalini Yoga could help if you need:
to switch off and learn how to truly relax
to sleep better and wake up feeling recharged
to take some 'me time' so you can be more present with loved ones.
to have more energy to cope with life's challenges
to feel calmer, happier and healthier
to increase your confidence and self-esteem
to experience varied classes so you never get bored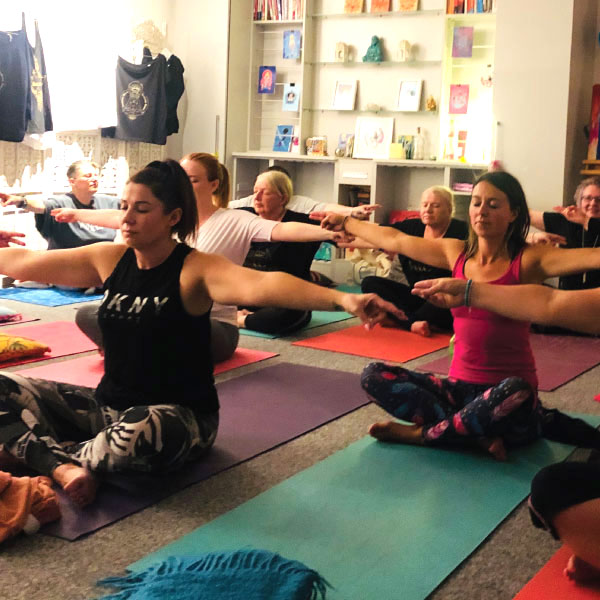 Each class incorporates physical exercises, dynamic breathing, mudra, mantra and meditation. 
Jo's classes are invaluable to me, I don't know what I'd do without them.
In absence of available support from the NHS, Kundalini has been a godsend and really helps my anxiety and depression.
I joined in September 2018, I suffer with horrendous anxiety, these classes are amazing! They give you the time to relax and clear your mind, I have learnt techniques to use at home and in the workplace to help alleviate my symptoms.
The classes are relaxed, non-competitive and welcoming, especially for those of us who don't feel comfortable in conventional yoga studios.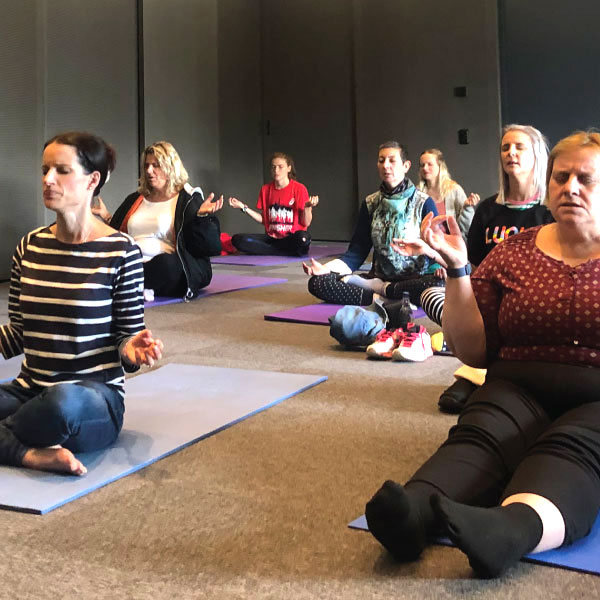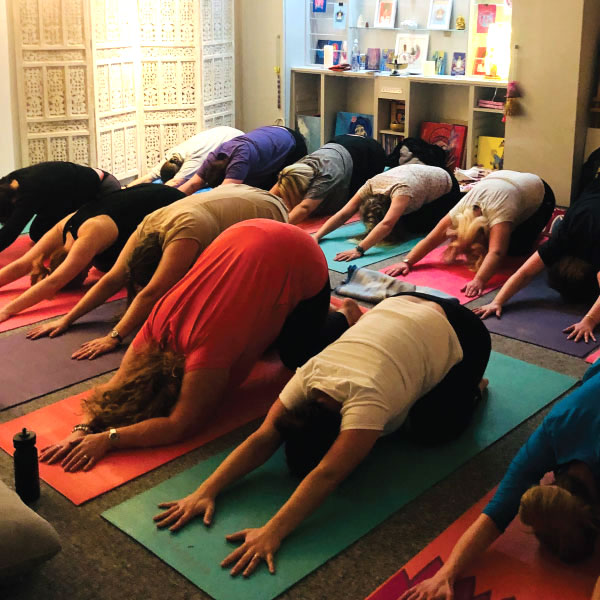 It strengthens our nervous and glandular systems and stimulates energy to provide a workout for your whole self: body, mind and soul.
Since attending these yoga classes It's had an almost immediate effect on my well being. My moods are better, thought processes calmer and generally feel better within myself.
I've encouraged friends to come along and they all feel the same.
Meet like minded people, be part of our growing community and learn yoga from someone who's down to earth, relatable and supportive