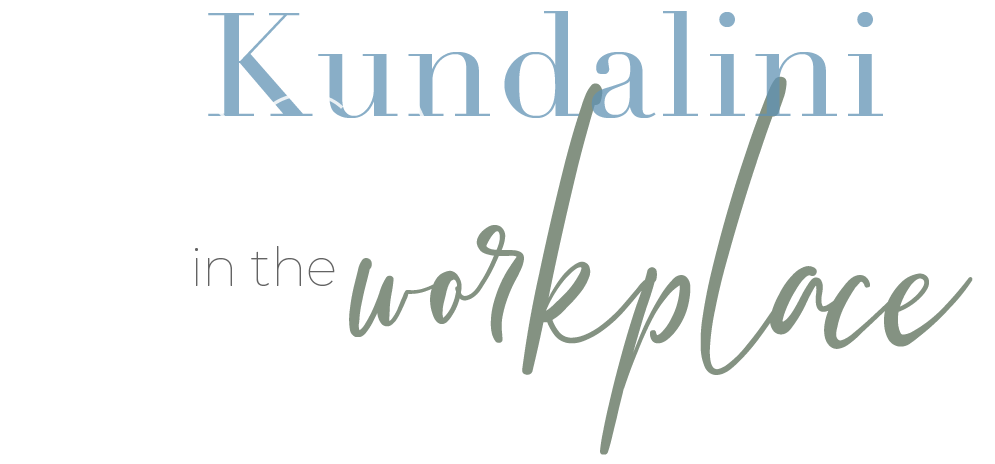 Kundalini yoga can benefit your employees by:
Boosting efficiency & productivity in the office
Promoting mental clarity
Aiding memory and concentration
Increasing energy and work satisfaction
Alleviating stress
Releasing physical tension & improving posture
Supporting the immune system
Fostering closer working relationships
More and more companies are now recognising that yoga and meditation during the workday is good for employees.
Kundalini yoga can benefit you as an employer by:
Producing effective team interaction and overall productivity;
Having an effective corporate management strategy that targets the concern for the employee as the greatest value in the company.
Better employee health and a lower absence level at work.
A sense of harmony and well-being translates into more satisfying interpersonal relations and more effective team interaction
Building an image as a responsible, desired employer as using a work-life balance program makes it easier to access valuable professionals
Healthy and contented people are more creative, committed and loyal employees
At a time when businesses are facing mounting challenges from increasing levels of chronic illness and an often-over-stretched workforce,
Yoga provides a non-invasive, cost-effective, easy to use solution that can help address these important issues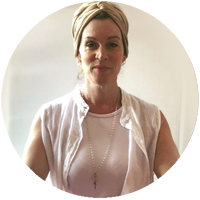 Stress in the workplace is a rising problem for employers. The inclusion of regular yoga sessions in the workplace, where we spend most of our time is an important and tangible solution that can help address sickness, while improving the lives and wellbeing of your employees.
I am a qualified Kundalini yoga and meditation teacher, coach and workshop facilitator who has enjoyed a long and varied corporate career working for some of the UK's leading professional services firms and companies (Johnson & Johnson, BP, PwC, KPMG,).
I worked as a consultant, managing events teams and delivering global projects & events for over 20 years, but experienced adrenal fatigue and burn out together with severe low back pain.
This led me to discover and fully integrate the teachings and techniques of Kundalini yoga into my daily life and in a short period of time this yogic technology helped me manage my stress levels, minimise anxiety and reduce tension.
Kundalini Yoga is a yogic technology that works on all aspects of mind, body and soul, also known as the yoga of awareness. Kundalini yoga is a potent combination of ancient knowledge with modern practicality and is the most comprehensive form of yoga to guarantee fast and lasting effects in the physical, mental and emotional spheres.
Kundalini yoga can be practiced by anyone, regardless of age, shape, physical abilities and level of fitness.
It is equally suitable for beginners to advanced yoga practitioners and its richness gives endless possibilities for practical applications and an ability to focus on very specific effects, that are beneficial to the work environment.
I can offer a stand alone or series of workshops, tailor made sessions for away days and/or business networking events or create dedicated weekly classes which include programme design to meet specific workplace objectives of a dedicated Kundalini Yoga session to include pranayama (breathing exercises), meditation and relaxation put to music.
Delivered on site at a convenient time of day to you
All equipment, health & safety questionnaires, weekly handouts, travel to and from venue are provided and follow up if required
I had the privilege and pleasure to work with Jo and enjoy the Kundalini yoga classes together with my team @Eville&Jones. The sessions were expertly managed and prepared in advance so we could use the time allocated to it extremely well. Jo was always on time and proved to be very flexible and  accommodating. She delivered well thought out content appropriate to the audience and provided clear knowledge information and very informative handouts how to deal with stress and pressure at work.
The classes are great value for money and delivered extremely good wellbeing benefits.
Jo is just great and her passion to yoga and helping people to deal with the pressure, stress is incredible. We were very impressed with her unique teaching style. From the moment decision was made about yoga classes it only took a moment to put all in place. Jo on each occasion transport our training meeting into relaxing yoga studio. Jo provides all equipment, music, mats and even beautiful relaxing smell.
It was a process experience for myself and team, we all benefited from it and would strongly recommend to any other busy and working under pressor professionals to give it a try.